Gifts Under $101 + My Favorite Cookie Recipes!
I adore the holiday season. I can physically feel the warmth of the human spirit at this time of year. The air is filled with magic. And now that I'm a parent, I get to see that enchantment through my child's eyes, and it's absolutely stunning.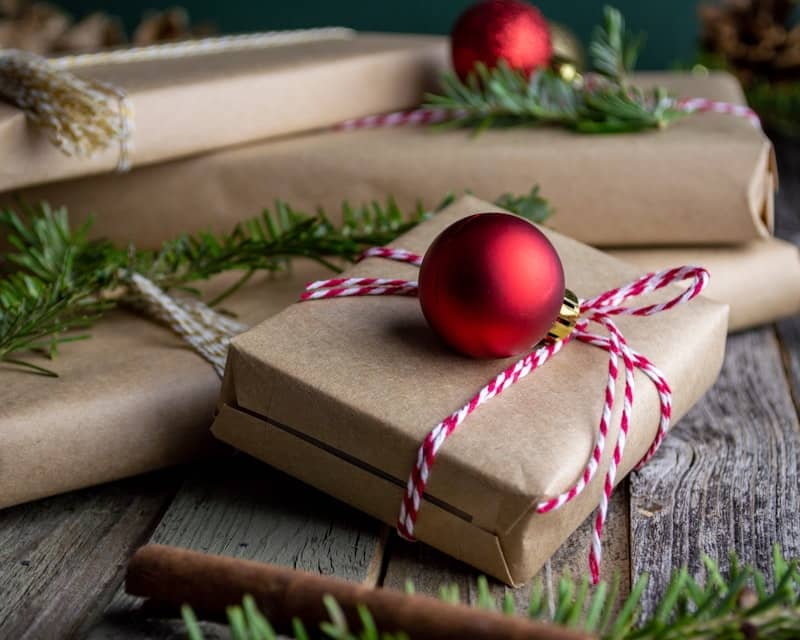 Last year, I made a commitment to do all of my holiday shopping in November so that I could truly unwind and relish December. Although I'm feeling rather tempted by several Beautycounter products I want as Christmas stuffers, I'm delighted to say that I reached my target.
Keep reading for my Top Picks for under $101 if you're in need of some fun (and health conscious) holiday gifts for your loved ones.
CHRISTMAS COOKIES
I've gathered a sizable collection of Christmas recipes throughout the years. To browse my Pinterest board of paleo Christmas cookie recipes, click HERE.
Also keep in mind the several options for dessert sweetening. I only eat monk fruit since it helps me manage my blood sugar, although it sometimes upsets people's stomachs. If monk fruit doesn't work for you, dates, coconut sugar, molasses, maple syrup, or honey can all be mashed up in a food processor and used as a substitute.
TOP PICKS FOR HOLIDAY GIFTS (FOR UNDER $101!) ​
SEMICOLON BOOKS : Believe me, the great behemoth that is Amazon is a service that makes life so much easier, but it's important to me to support small businesses and black-owned small businesses. I've begun alternating between ordering my books from Powell's and Semicolon Bookstore.
This has been a big year for me and for my family. There's been a lot of high's and a lot of low's.
One thing that is clear to me as I move into 2023 is that I want to spend more time with the people I love and the projects that matter. I'm sending the book "Do Less: A Revolutionary Approach to Time and Energy Management for Ambitious Women" by Kate Northrup to all of my friends who are doing it all, doing it brilliantly and suffering from burnout.
SHOP LOCAL: Also, if you live in the Portland, Oregon area you might consider visiting the Portland Made window shop website. I LOVE this idea, and I'm thrilled to support local businesses that have taken a major hit over the last few years.
BEAUTYCOUNTER: I became a Beautycounter consultant because I was frustrated that I was helping people improve their health through gastrointestinal and hormone therapies as well as through exercise and food, but I didn't have anything to offer them for their largest organ – their skin.
My Clean Beauty: The Endocrine System Workshop (click  HERE  to view) digs into all of the latest research around skincare and health issues. I can guarantee that you'll be shocked by a lot of the information in this workshop!
I've also written several blog posts on this topic. Click HERE to view.
Beautycounter is my favorite skincare company because it's so effective, and it's leading the beauty industry in much needed changes for both people's health and the planet. Each package is beautifully presented, and they are perfect for holiday gift-giving.
Some of my favorite Beautycounter gifts to give this year are:
Mini Beyond Gloss Vault $36.75 These lip glosses have a sheer color to them and a delicious, responsibly sourced organic vanilla scent.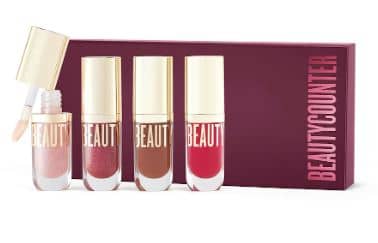 The Multimasker Set $56.25. Give the gift of me-time with two targeted treatments perfect for when the weather outside really is frightful.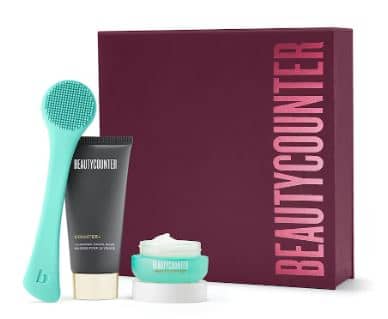 The Best in Clean Heroes $74.25. Six of our best-selling makeup and skin-care products—all made mini—for the gift that truly keeps on giving. Curious about clean skin care or looking for travel-friendly favorites? This set comes packed with four heavy-hitters. Plus, two safer makeup essentials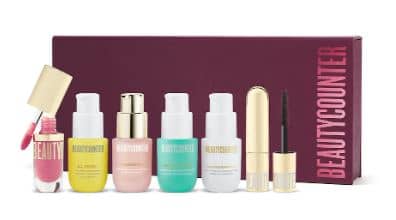 BRENTWOOD HOME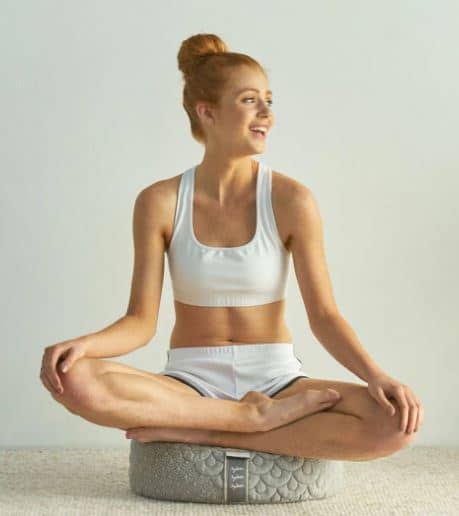 This meditation pillow is a show-stopper, and believe me, when you need to quiet your mind, comfort is key. Brentwood also makes mattresses, and last year my husband and I upgraded to a Brentwood mattress. I am in love. We call it our "hotel bed" because it's as luxurious as being on vacation, and it's gotten tons of environmentally-friendly awards due to its organic ingredients and 100% carbon offset construction. Click HERE to view.
DRY FARM WINES
A box of 3 bottles starts at $101. I tell all of my Nutritional Therapy clients about this wine. It's absolutely delightful without the added sugar and chemicals often found in wine. Click HERE to view.
From my family to yours, I hope this holiday season brings you peace, joy and a fresh start for 2023.
Some of these links are affiliates. By buying with these links, your money goes to support my small business! Thank you so much!
For the last twenty years, I have helped people take charge of their health and feel better. I have been in your shoes - sick, tired, and overwhelmed by how to actionably care for myself. If you want to feel better, but don't know where to start, you've come to the right place. Learn More >
Sign up for my monthly newsletter for health and wellness tips!